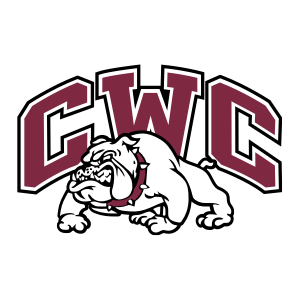 Remote Learning Wednesday
Jarrod Newell
Monday, September 14, 2020
Carmi-White County Jr/Sr High School
_______Bulldog P.R.I.D.E.______________________________________________
Brad Lee, Superintendent
Jarrod Newell, Principal
Bart King, JH Principal/High School Asst. Principal
Todd Haley, Dean of Students
Carmi-White County Jr/Sr High School
Remote Instructional Day Guidelines
9/16, 9/23, & 9/30
What a Remote Instructional day looks like-
As of now there is no set schedule for students to follow. Students should log into Google Classroom for each of their classes to check for instructional materials, assignments, and directions.

All school policies and guidelines will be in effect.
Attendance- Attendance will be taken daily in Google Classroom:
Students who are currently Fully Remote Learners will enter attendance as normal.

Students who are currently enrolled in Face to Face instruction should answer the attendance question located in their respective grade level Google Classroom. (Principal/Dean are the instructors)

Students must submit their attendance by 11:59 PM
Instructional Expectations/Assignment Guidelines
Instructional methods and time will be similar to what would be done in the classroom.
All assignments will be published in Google Classroom. Assignments are due the following day or at the discretion of the teacher.
Grading-
Students will be expected to complete all assignments, assessments, and projects following regular grading practices as expressed in the student handbook.
All assignments must be submitted by the following day or at the discretion of the teacher
Technology-
All students will have district issued Chromebooks

WiFi is accessible from the parking lot of any district school building

Wifi bus hotspots will be available for students to access

Bus WiFi Locations (9:00 am - 2:00 pm)
-Maunie Park
-Bradshaw Park
-Centerville Watertower
-Crossville School
-Crossville United Methodist Church
-Eckerle Park
-Faith Tabernacle
-Herald Township Building
-Trinity Assembly of God
Extra-Curricular Activities-
All students will be eligible for extra/co curricular activities as long as the attendance policy & health screenings are met.