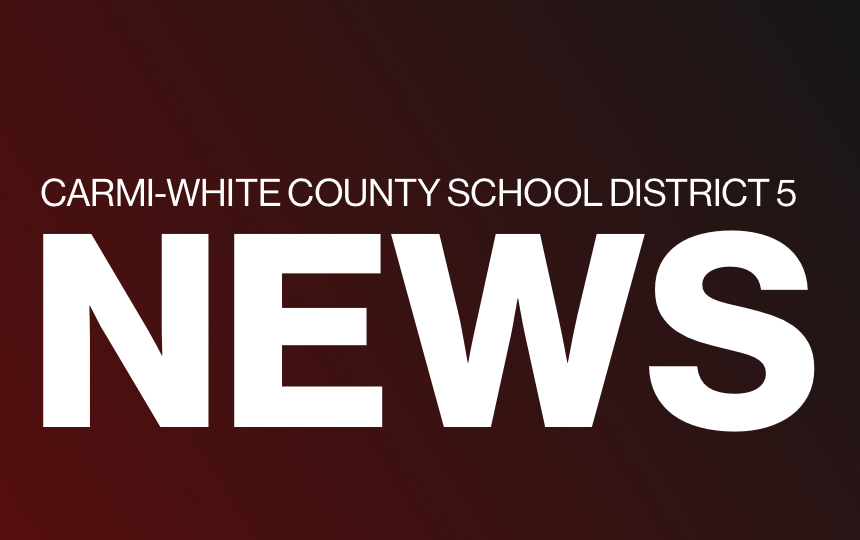 CWC Unit #5 Winter Sports Update
Jarrod Newell
Tuesday, February 02, 2021
February 1, 2021
Carmi-White County Unit #5 schools are excited to announce the return to athletics for our students in grades 5 - 12 under the guidelines from the Illinois Department of Public Health (IDPH), IHSA, and SIJHSSA. We also have worked with our conference schools at both the high school and junior high levels to establish guidelines. While we are very excited that our student-athletes have the opportunity to compete, we ask for your support in meeting these strict requirements.
Capacity limits for spectators- Home Schools (50) Visiting Schools (0)
Home Admission Tickets-
No General Admission or visiting spectators

We would like to accommodate as many spectators as possible. Depending on roster size, tickets will be distributed to athletes involved in a winter sport.

Each player will be given the appropriate amount of tickets to distribute as they would like for each home game. (No cost for these admission tickets)

Spectators will have to present tickets and get a temperature/symptom check. The Main Back High School Gym door and Main Front Washington door will be the only doors open for entrance.

In order for this to work spectators should arrive 15 minutes prior to their scheduled game time.

If more than one game is played, spectators who do not have tickets to the following game will need to leave the facilities after their game is over.

By working together we will ensure that we accommodate as many people as possible and not exceed the 50 spectator limit.
Home Contest Guidelines-
Spectators will sit in upper levels only to ensure 30' requirement from the court

Masks must be worn at all times by spectators and participants.
(Failure to comply with health guidelines will lead to removal.)
Spectators must social distance and sit on the Home Side bleachers at both CWCHS and Washington Attendance Center. Only family members may sit in groups.

No concessions will be available.

Restrooms will be available in the main lobby at both CWCHS and Washington Attendance Center.

All Home games will be streamed on Youtube at the links below.
Away Contest Guidelines-
No C-WC Unit #5 spectators will be allowed at visiting schools.

Student-Athletes will be provided transportation to games by Unit #5

All away games will be streamed and that information will be shared prior to the game.
Live Streaming-
All CWCHS and CWCJHS home games will be streamed live on Youtube at no cost.

All away game streaming information will be shared via Facebook, Twitter, Instagram, and the C-WC Unit #5 App. (App available at the App Store & Google Play)
We are so excited to see our students play, however, we also understand the difficulties with meeting all of the guidelines and expectations. We appreciate the support of our community, parents, and athletes as we work through these together. By staying positive and working together we can support our athletes and coaches as they get this opportunity to play!
#BulldogPride