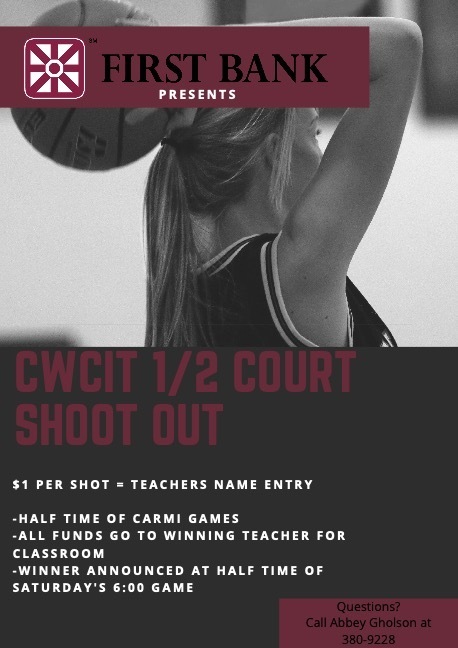 CWCIT 1/2 Court Shoot Out
Amy Atteberry
Sunday, January 19, 2020
The CWCIT starts tomorrow and First Bank of Carmi is doing something pretty cool for the teachers of the CWC school district.
At halftime of each Carmi Bulldog game, First Bank of Carmi will be putting on a half court shoot out, with a twist. Anyone from the audience can participate and pay $1/shot. Each shot = teacher's name (this is open to any CWC teacher, regardles of grade.) . Winner will be drawn at halftime of the Saturday night game and the winning teacher will wing the pot and be gifted the funds to use in his or her classroom.
Thank you First Bank!