#BulldogPride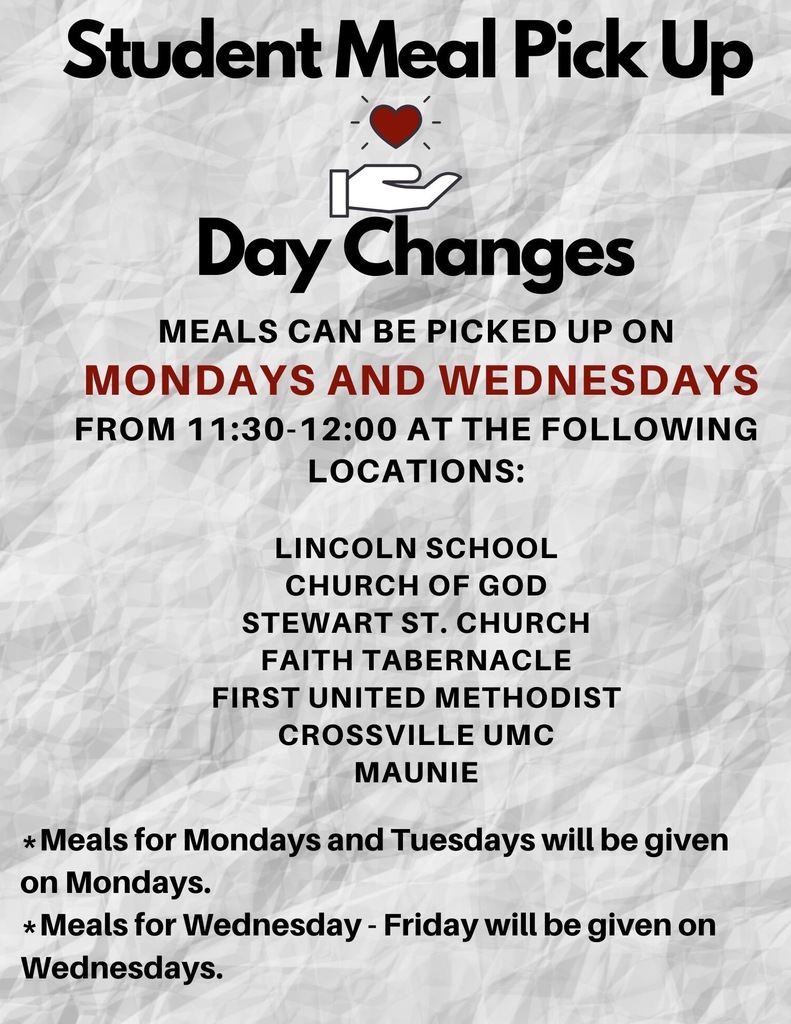 Parents & Guardians- Please go to our Carmi-White County CUSD #5 website at
www.carmischools.org
to fill out our CWC Technology Survey on the top of our district page. By completing the survey, it will help us to determine how to best meet our student(s) technology needs and capabilities as we move forward. Please complete this form by Friday, March 27th. Thank you! Carmi-White County Unit #5 Administrative Team

We are thankful for our staff & volunteers as they prepare student meals today! #BulldogPride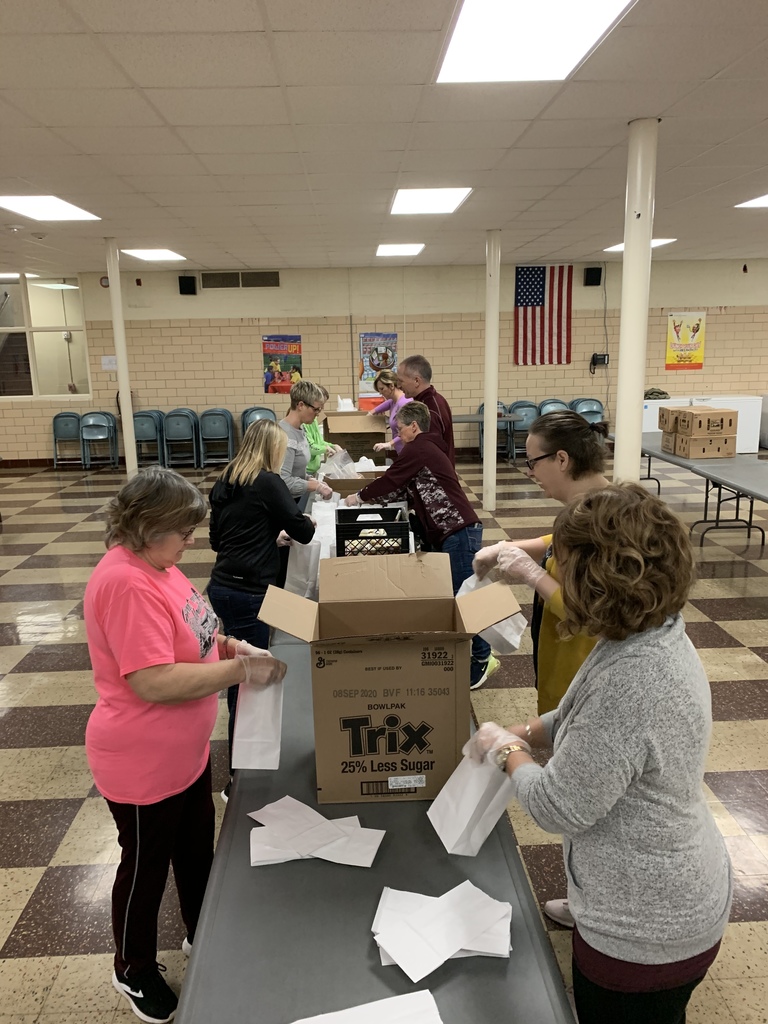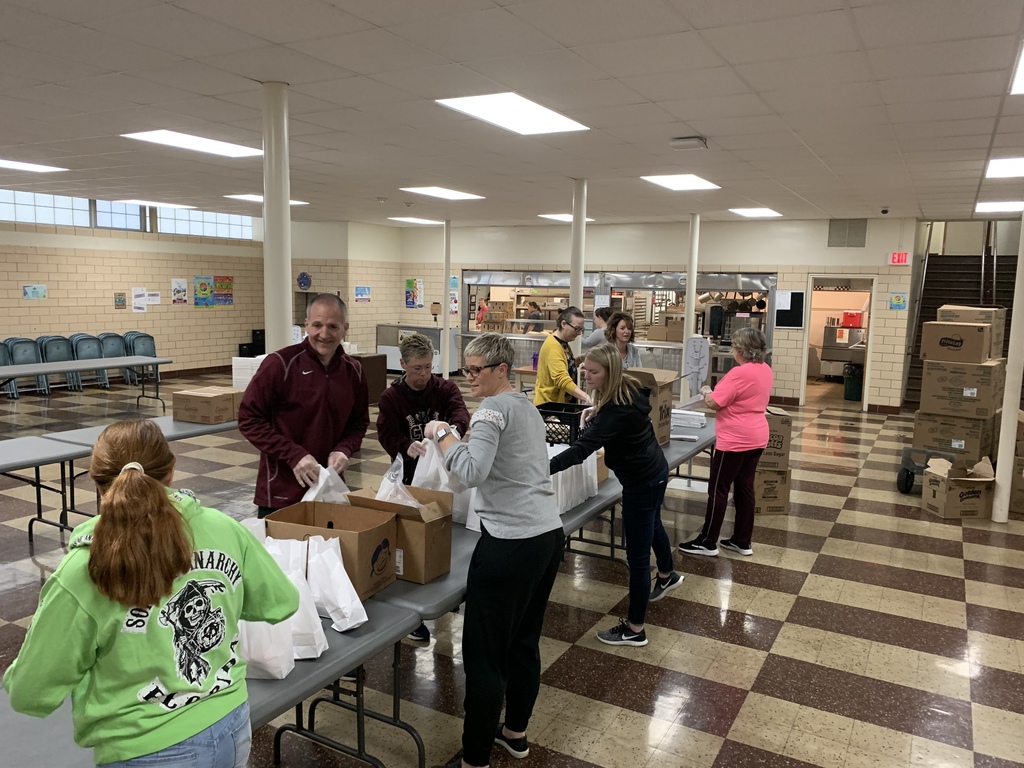 Almost ready to go! Thank you to everyone for their help & support! #BulldogPride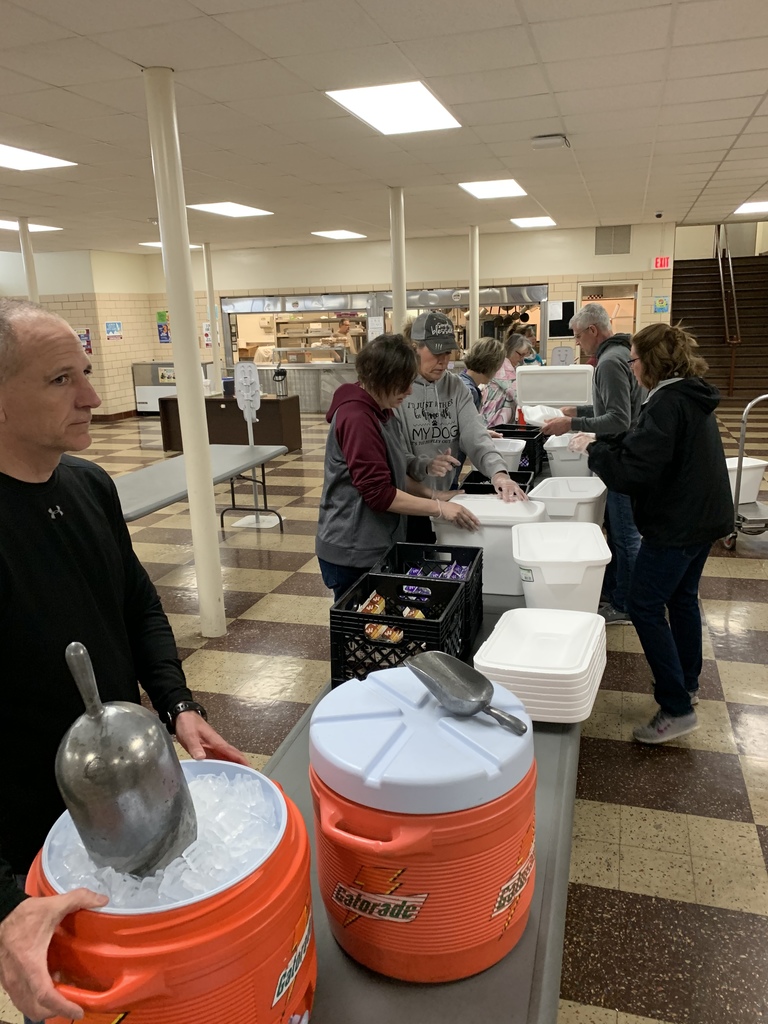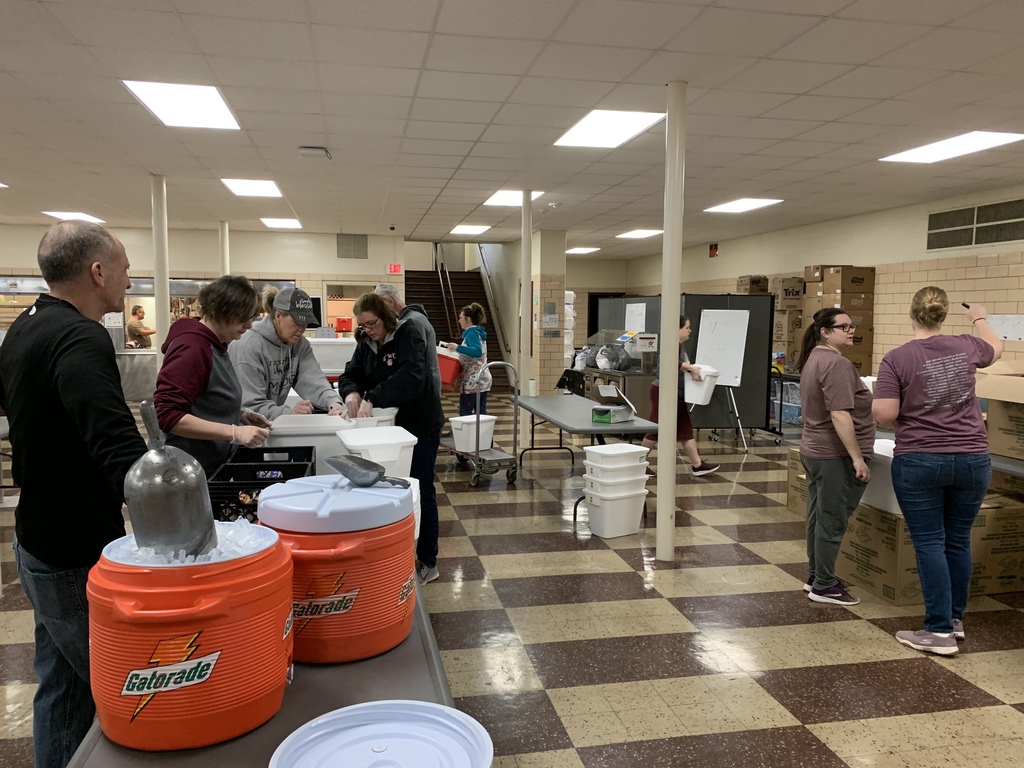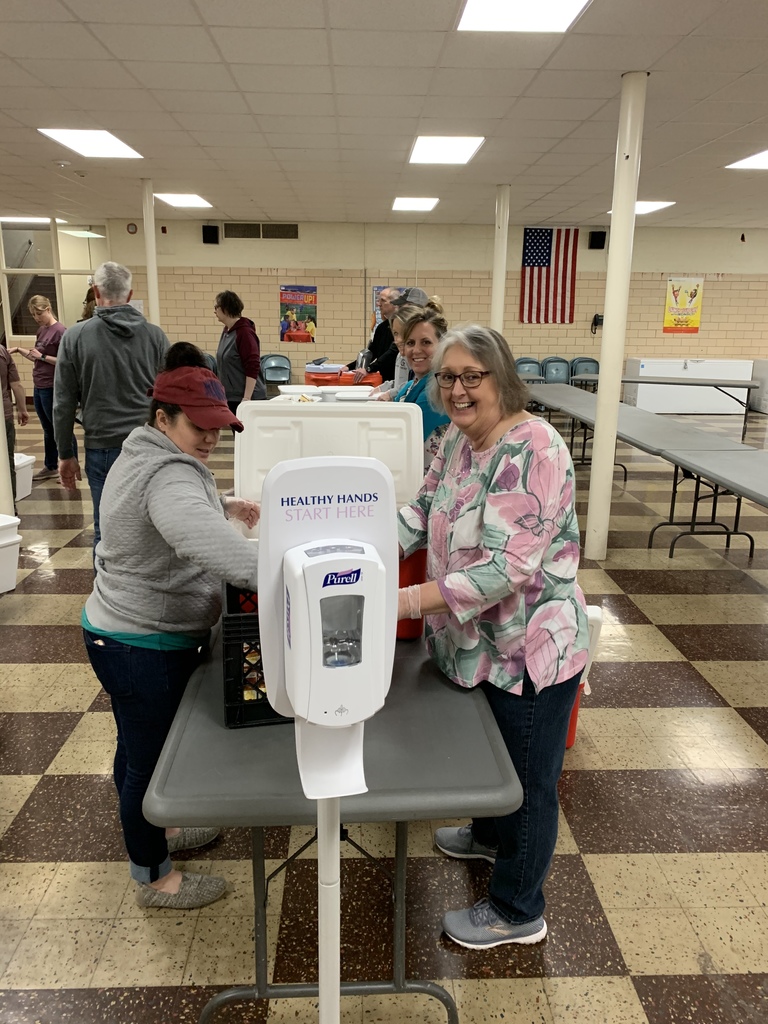 Almost ready to go! Thank you to everyone for their help & support! #BulldogPride

Almost ready to go! Thank you to everyone for their help & support! #BulldogPride

So grateful for our volunteers!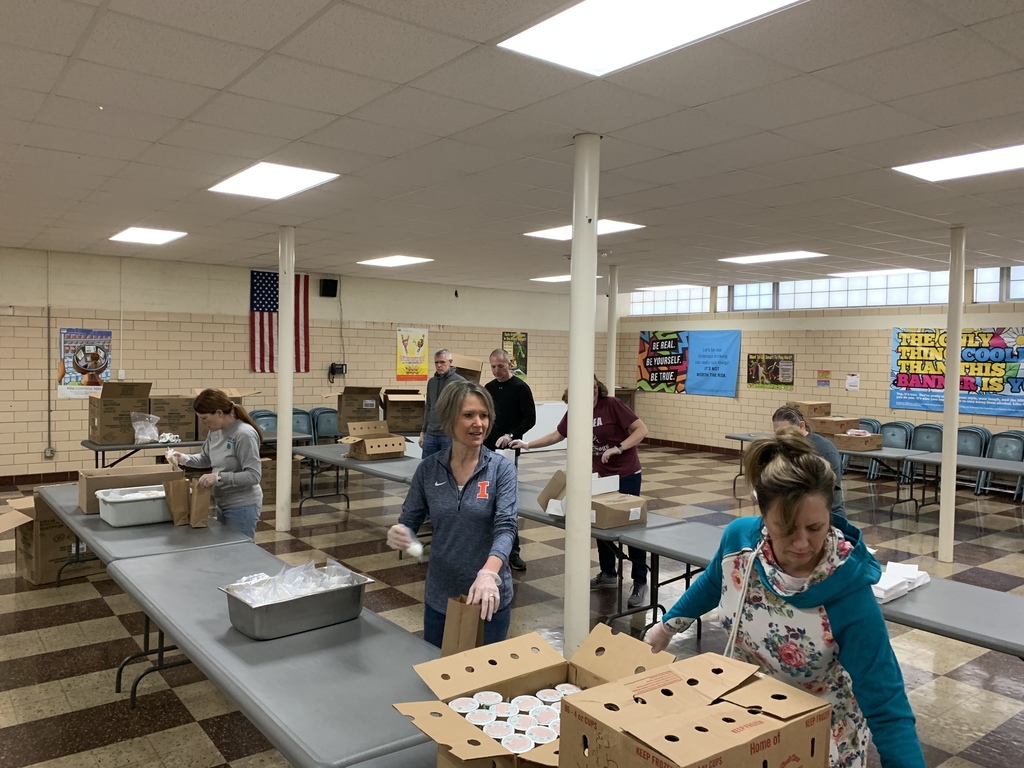 ago CUSD #5 Food Service Staff are ready to serve our students in a new way today! We can't say thanks enough!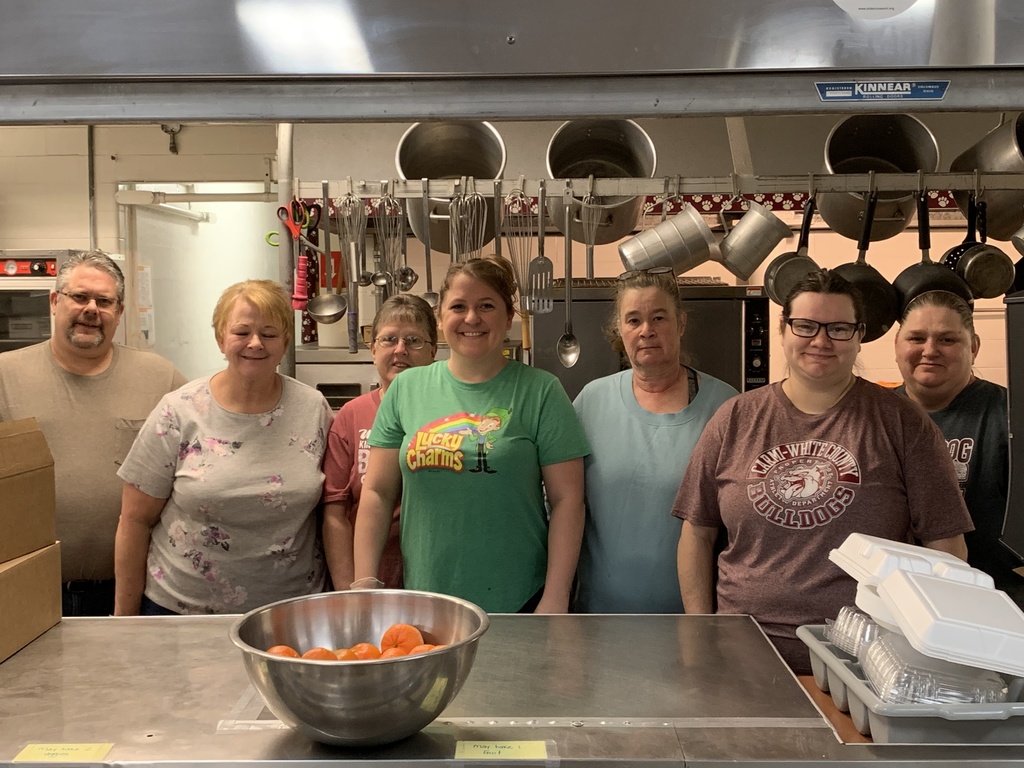 Due to the directive of Governor Pritzker and the closing of all Illinois schools from Tuesday, March 17th through Monday, March 30th, Carmi-White County CUSD #5 will provide the following learning opportunities: * Pre-K through 3rd grade, learning packets will be sent home. * 4th through 12th grade students will have Chromebooks sent home. Online learning opportunities will be provided by individual teachers via Google Classrooms. Students whose families do not have internet access should notify their respective school. *Brownsville School students will also have materials sent home. Students who are not in attendance on Monday will have an opportunity to pick up materials on Tuesday, March 17th from 8am to 1pm. School office hours will be from 8am to 1pm from March 17th to March 20th. Please contact the office for any assistance needed. This situation is ever-changing, and updated information will be pushed out through the district website and C-WC app. Please download the app for the most up-to-date information. As previously stated, all extracurricular and co-curricular activities will be cancelled from Tuesday, March 17th through Monday, March 30th. We appreciate your understanding and support. C-WC #5 Administrative Team

Student Meals during State Mandated Break. #BulldogPride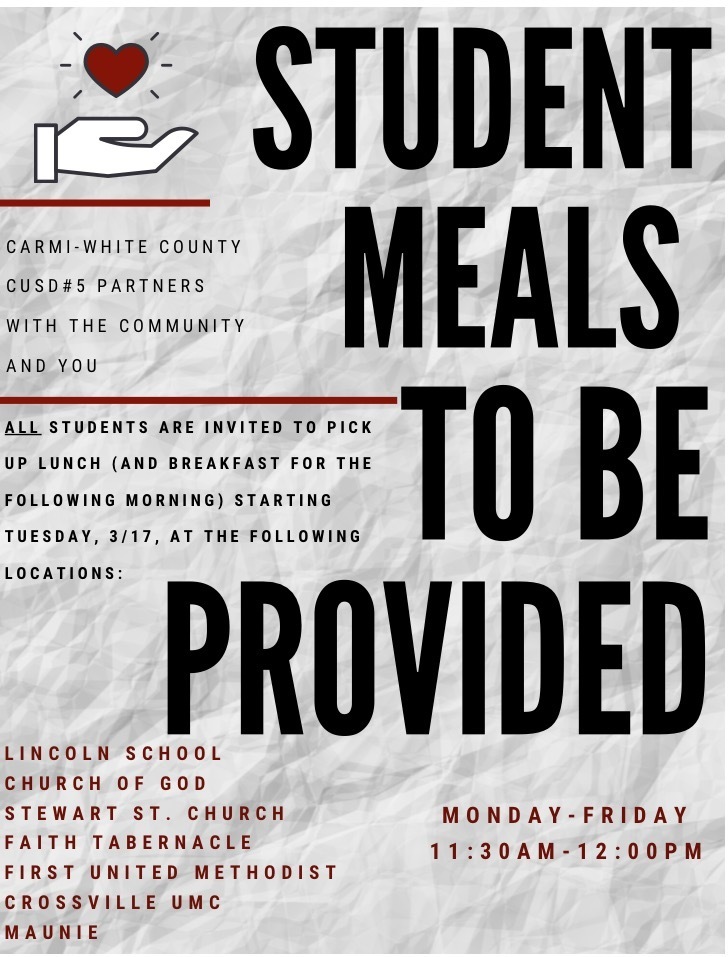 We have just received word that Governor Pritzker has issued a directive that all public and private schools in Illinois will be close from Tuesday, March 17 through Monday, March 30, along with all extra-curricular and co-curricular activities/practices. School is scheduled to resume on Tuesday, March 31 unless we are told differently.


We're thrilled to announce Carmi-White County School District #5's new app! Access sports scores, cafeteria menus, news updates, even emergency notifications! Download the app on Android:
http://bit.ly/34YffQb
or iPhone
https://apple.co/367Cs2B

Welcome to the all new Carmi-White County CUSD #5 website. Please use the Menu & Sites to see information & everything our District Schools have to offer! #BulldogPride