Tanner Spence is in Charleston and ready to compete in the 1600m! Good luck, Tanner! #bulldogpride

Attention Parents and Students: This Friday, May 27th, is the last day to order a high school yearbook for the 2021-2022 school year. You can place an order until Friday by bringing $45 to the high school office or online at
www.jostens.com
. If you have any questions, please contact Hillary Gee at
hgee@carmischools.org
.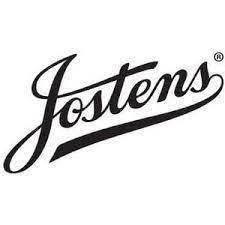 Attention CWCHS students and parents: All students are required to take semester exams on Thursday, May 26th and Friday, May 27th according to this exam schedule. If you have any questions, please contact the office. #bulldogpride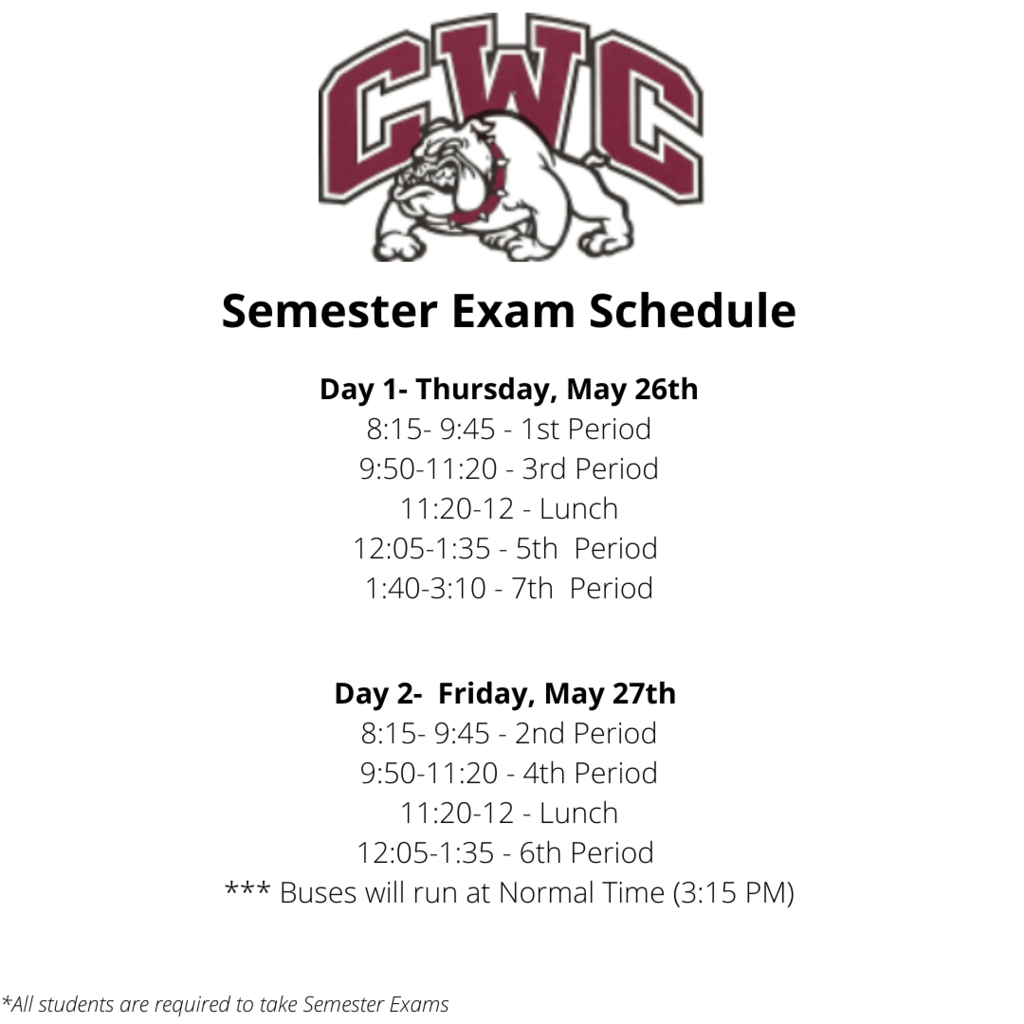 The Bulldogs defeated Fairfield yesterday in the first round of baseball regional play. Travor Mason had a 3 RBI double and Brody Atteberry pitched 2 scoreless innings for the save. The Bulldogs play Harrisburg at Harrisburg Saturday (5/21) at 10 am for the regional championship. #bulldogpride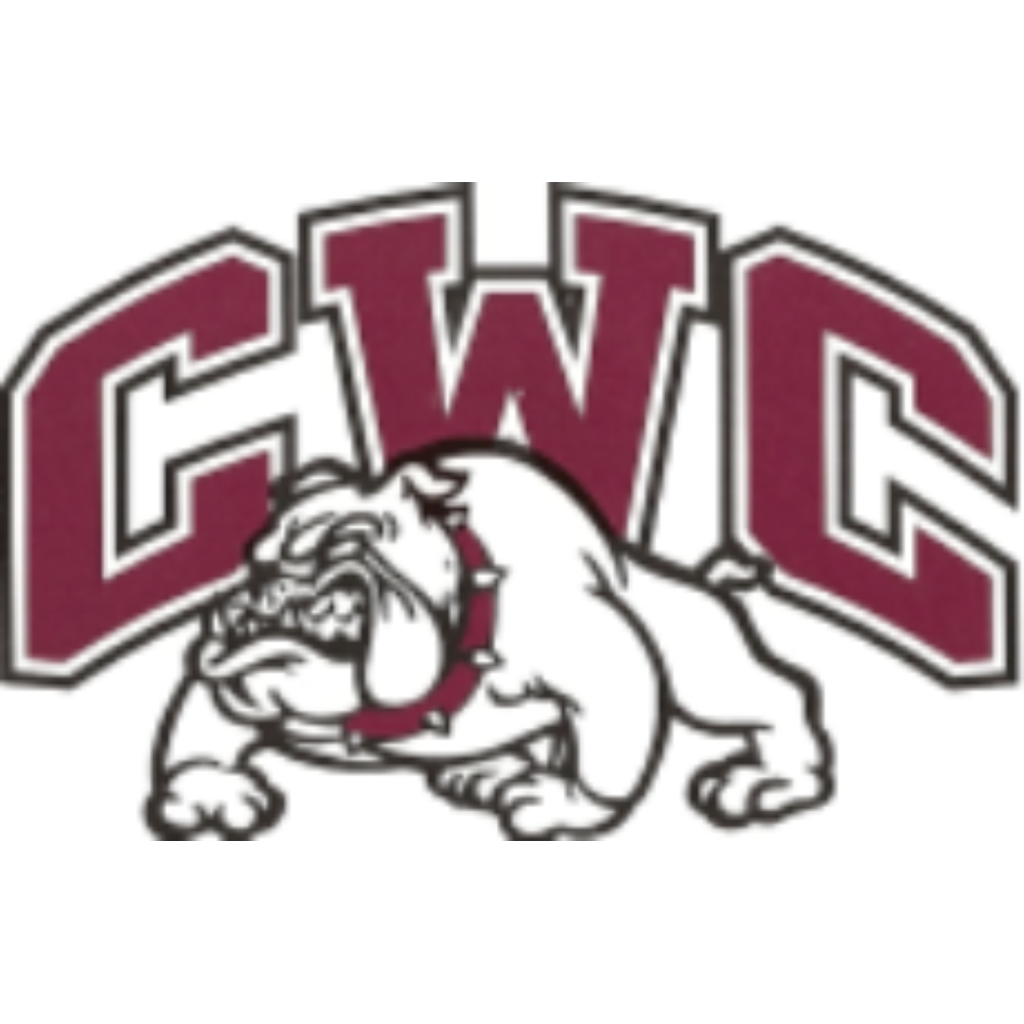 Congratulations to Tanner Spence on advancing to state in the mile - and a new PR! #bulldogpride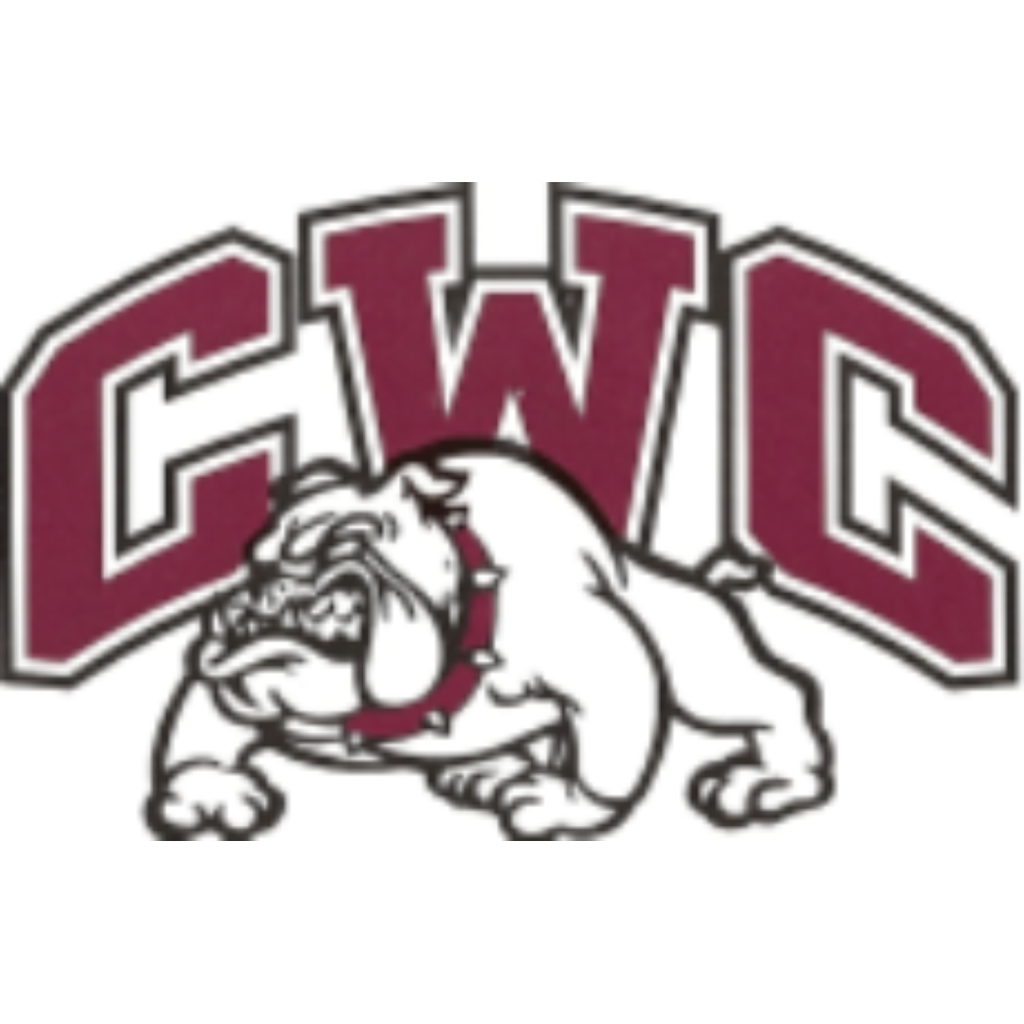 Graduation is tonight (5/17) at 7 pm at the football field. Congratulations to the Class of 2022! #bulldogpride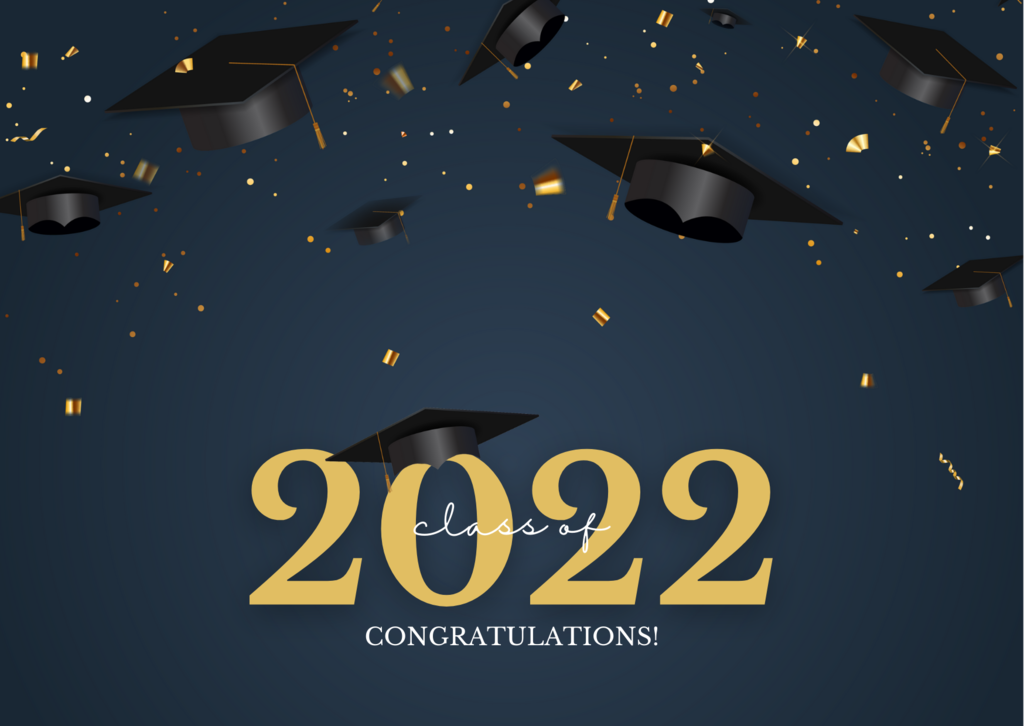 The Lady Bulldogs face off against Eldorado at home today in the first round of regional play. The game starts at 4:30 pm. Good luck! #bulldogpride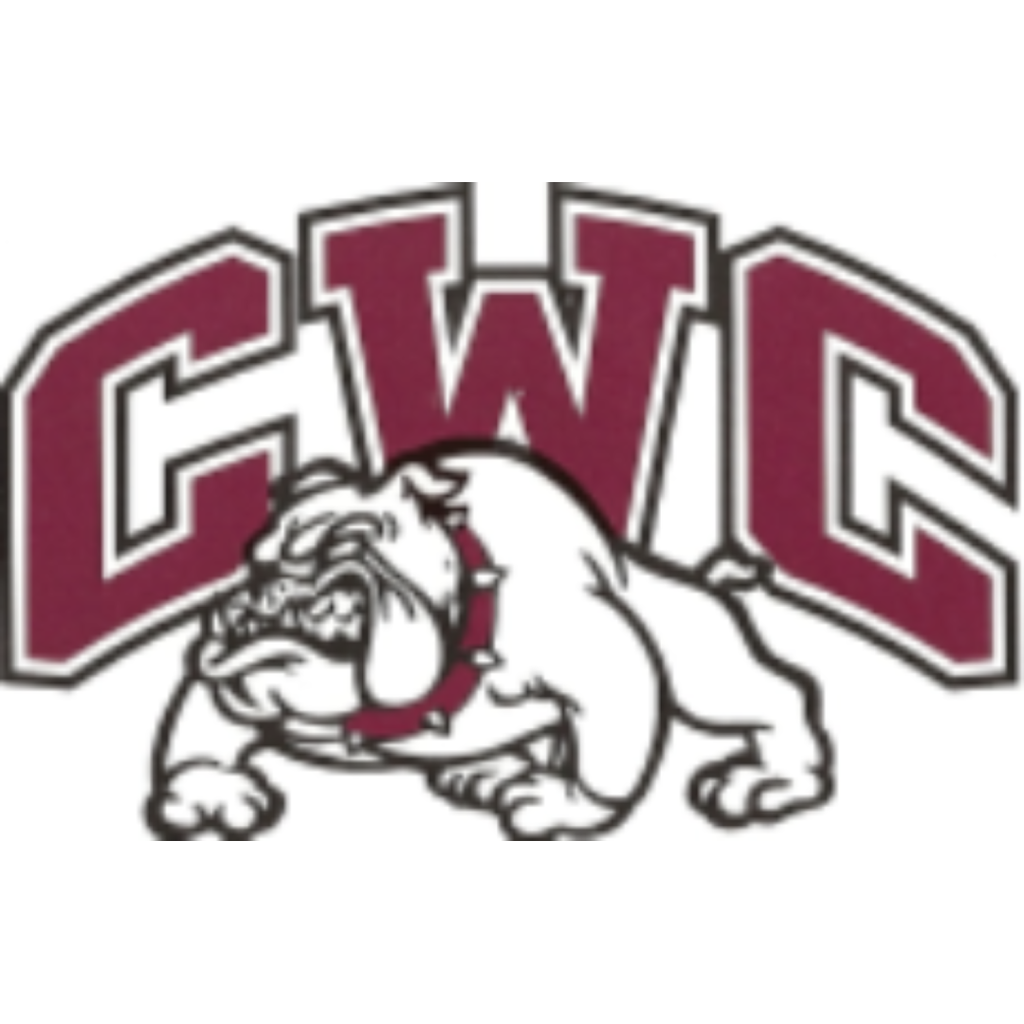 Congratulations to Jessica Smith who advanced to state in track in the 200m. She will travel to Charleston on Thursday for the first round of prelims. Way to go Jessica! #bulldogpride

Baccalaureate will be held Sunday, May 15th at 6 pm in the CWCHS Auditorium.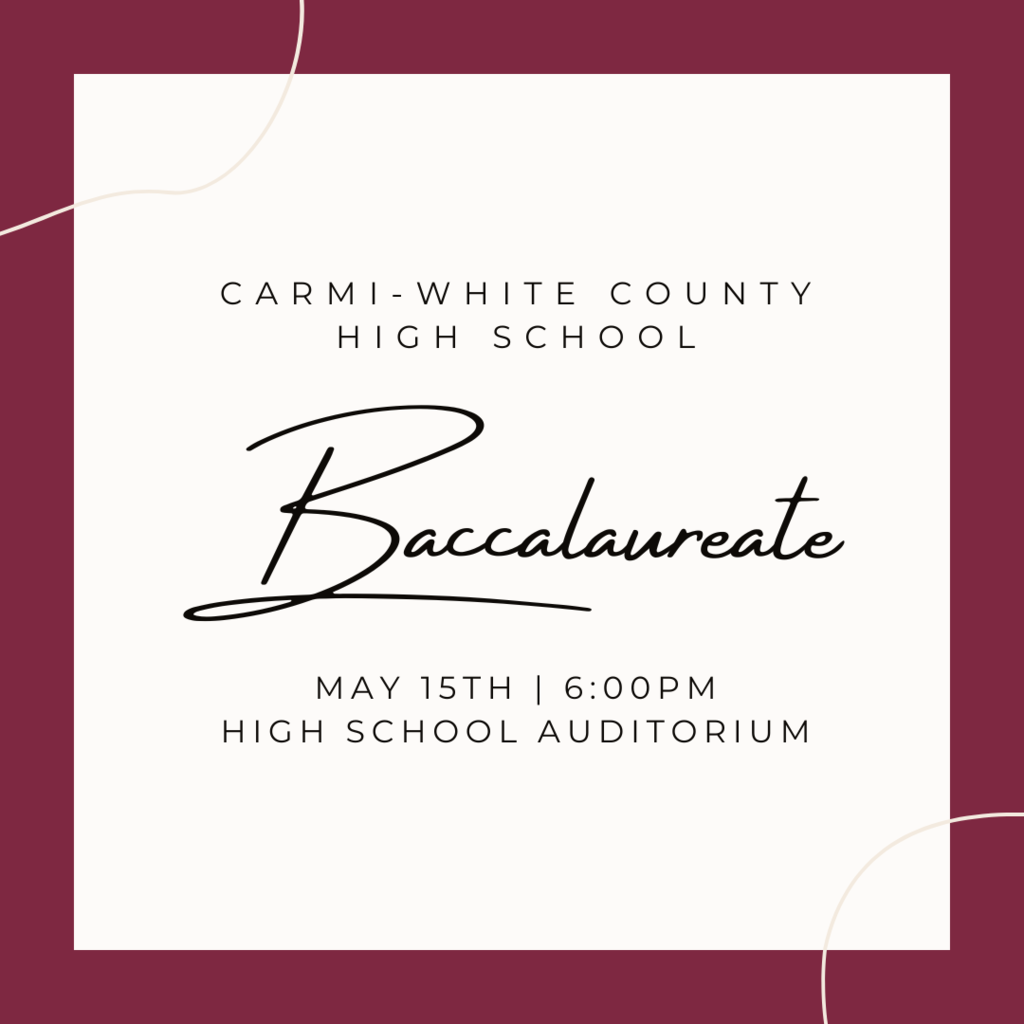 Congratulations to Director of Maintenance, Randy Warrick, who was named 2022 Support Staff recipient of the year by Carmi Kiwanis Club. Mr. Warrick is retiring this year after working for the district since 1978!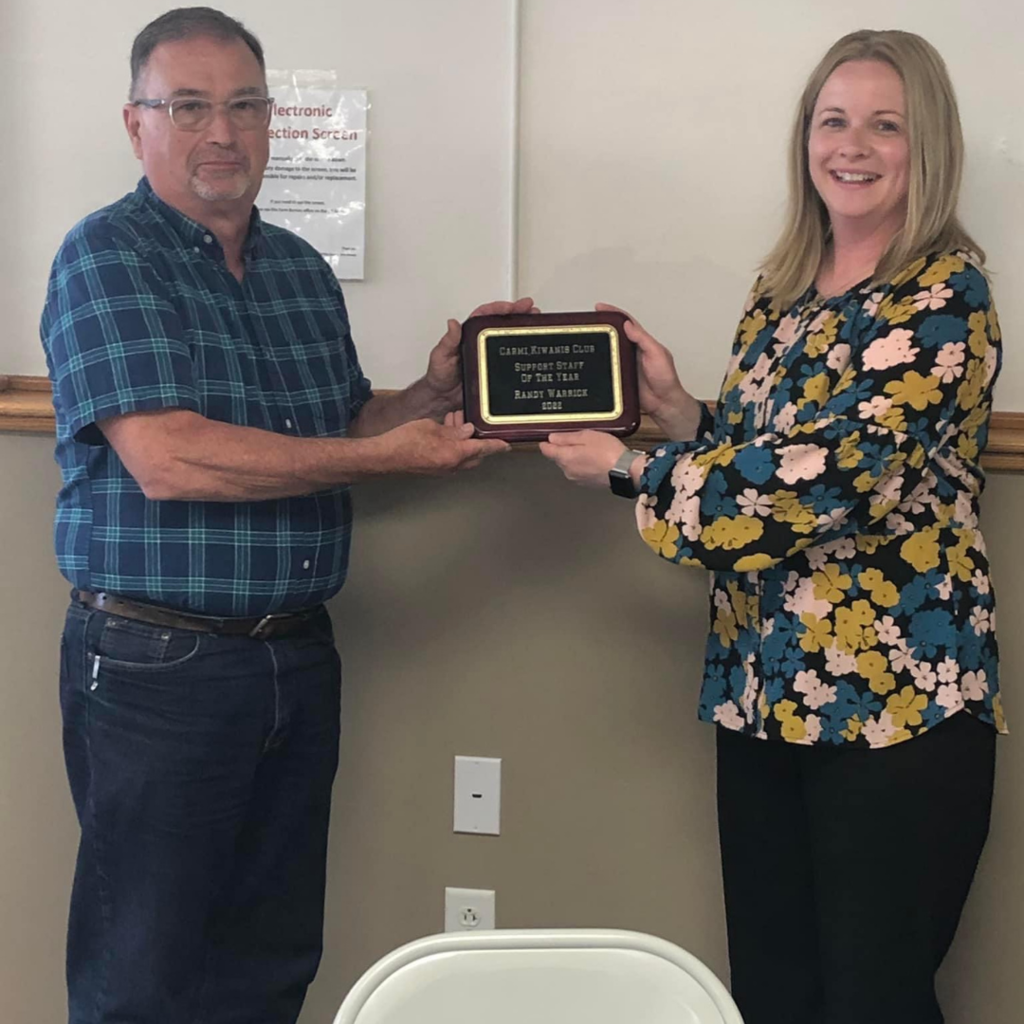 Over $1.3 million in scholarships were given at yesterday's Awards Day. We are so proud of the recipients and all of our seniors as they move on to the next chapter in their lives! #bulldogpride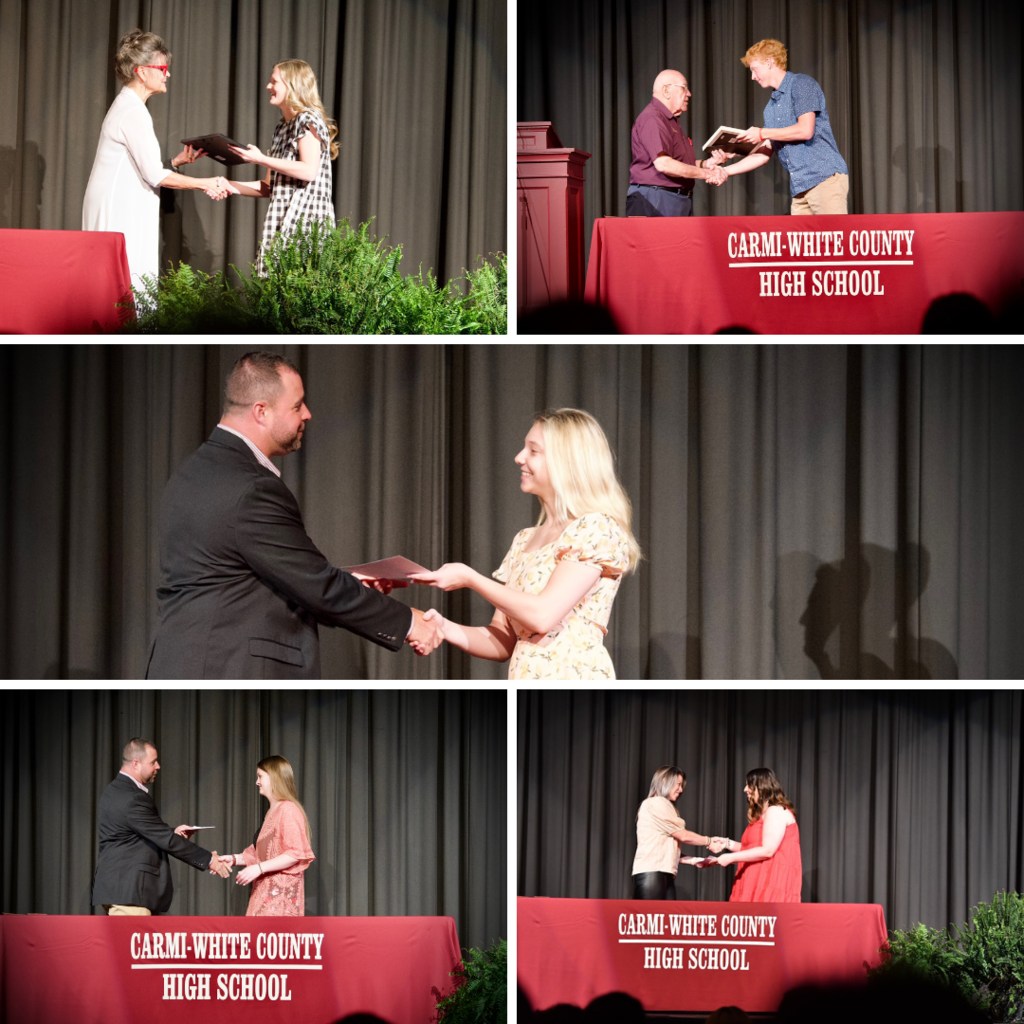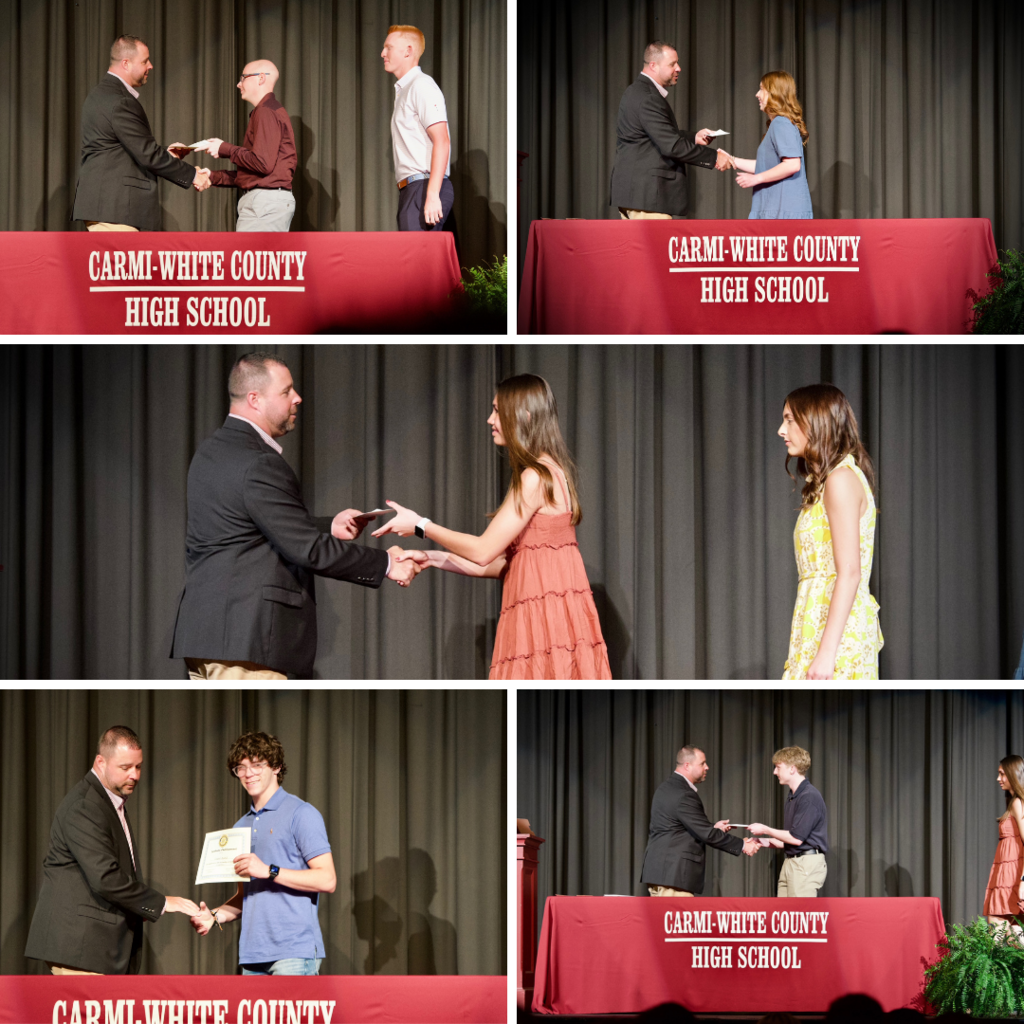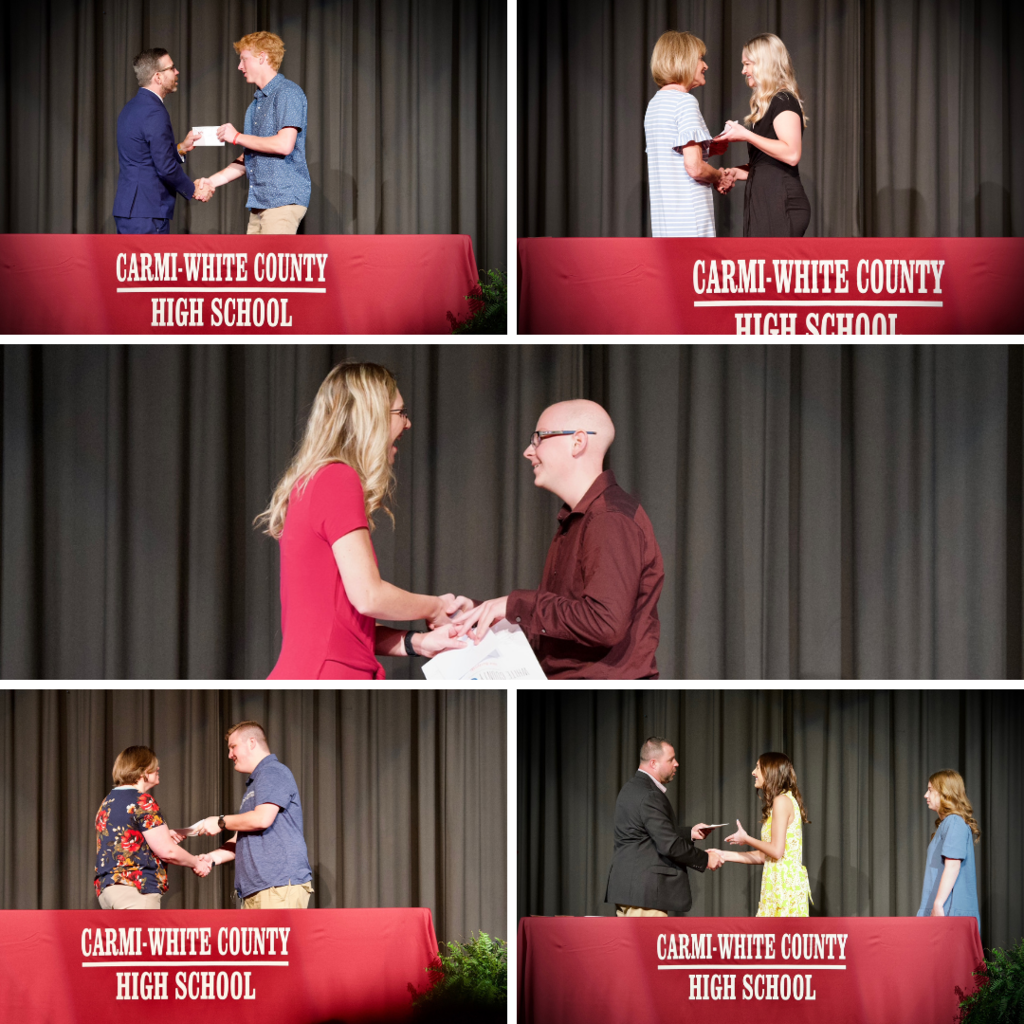 Black Diamond East Conference CHAMPS! The Lady Bulldogs finish conference play with a record of 8-2. They will share the conference title with Hamilton Co, who also has a conference record of 8-2. 🐾🥎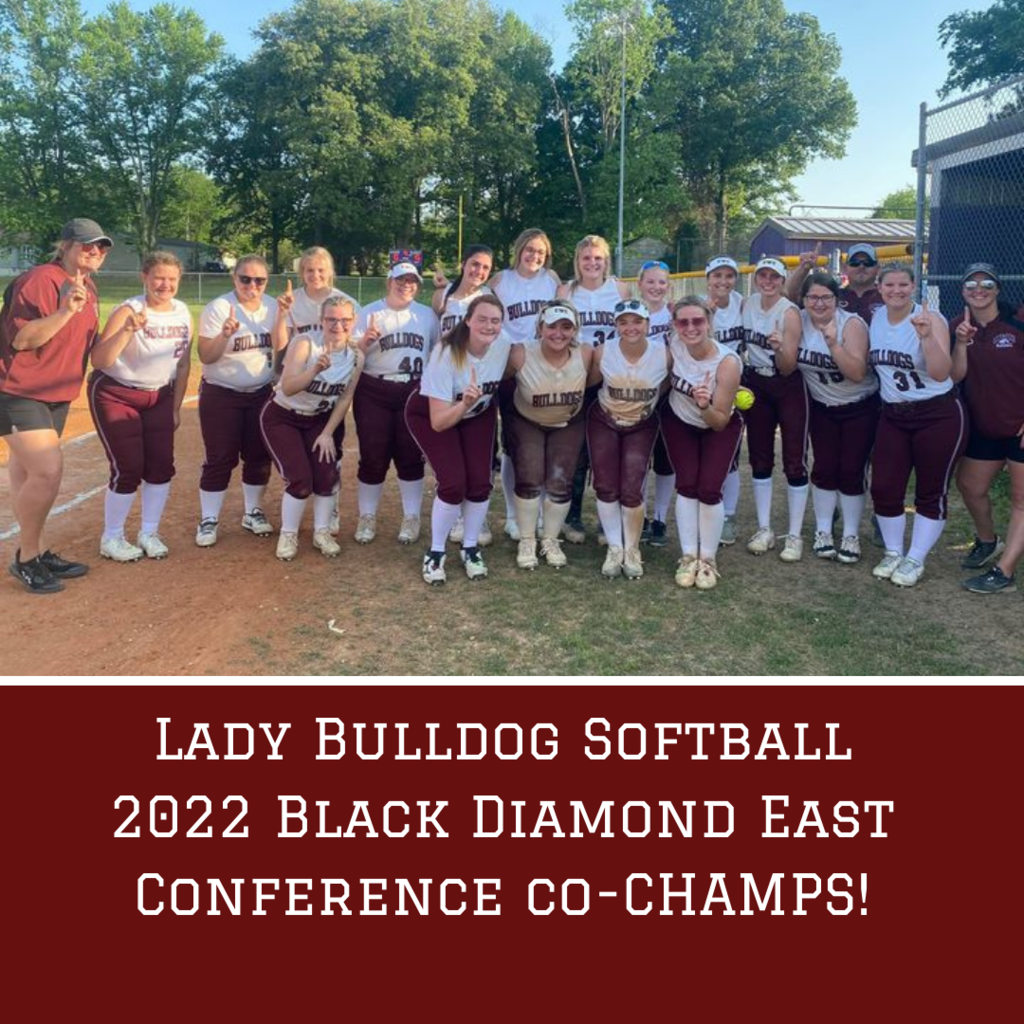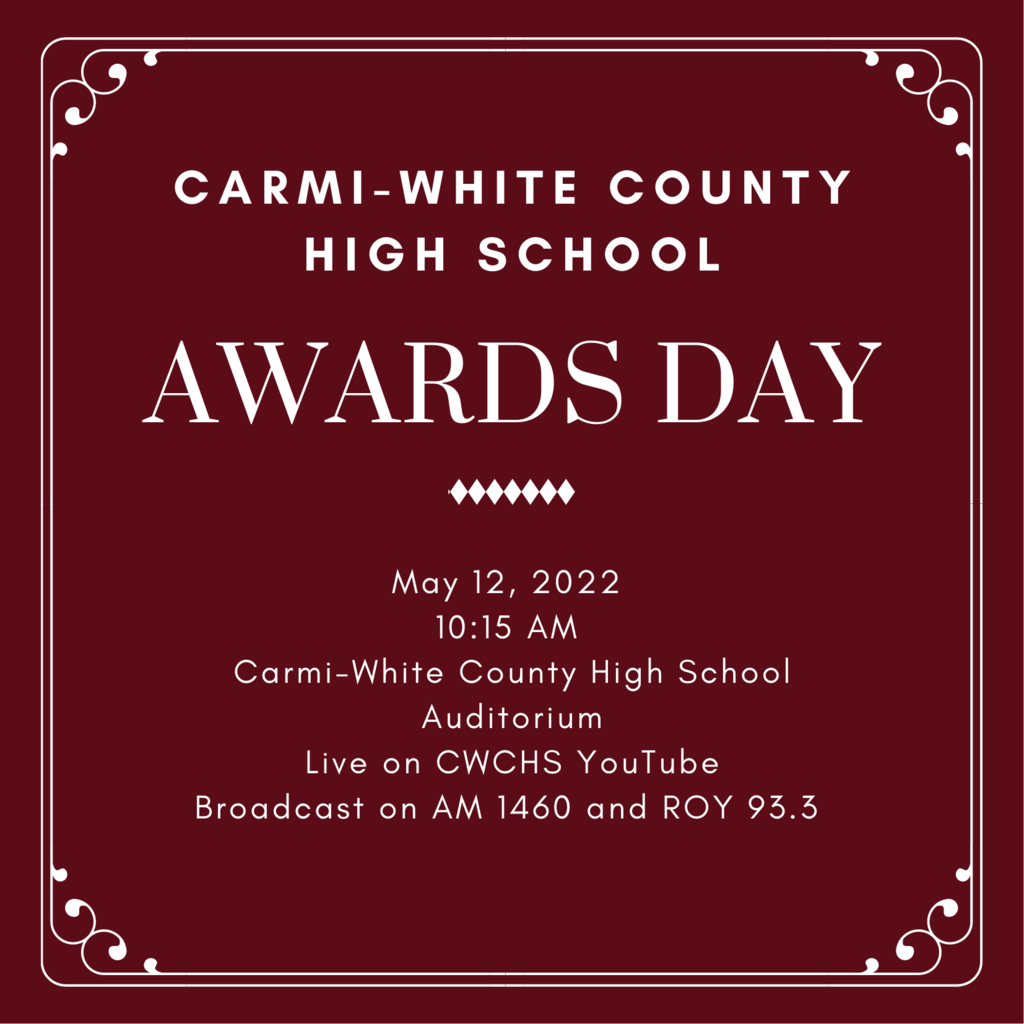 Carmi-White County High School Awards Day will be Thursday, May 12, 2022 at 10:15 am in the Auditorium. Awards Day will be broadcast on AM 1460 and ROY Radio 93.3. #bulldogpride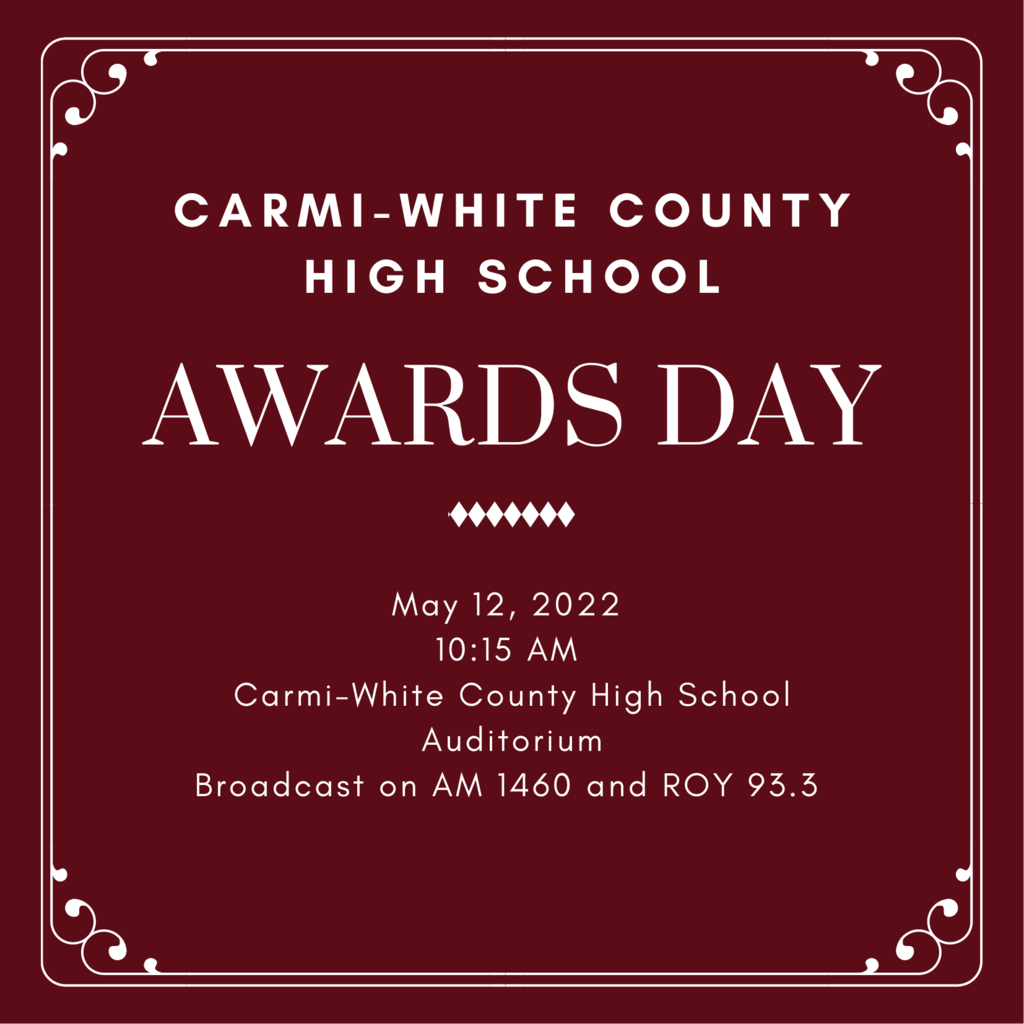 CWCHS Sights & Sounds Open House Tuesday, May 10th Art Show- 5:30 -8:00 PM Spring Concert- 6:00 PM #BulldogPride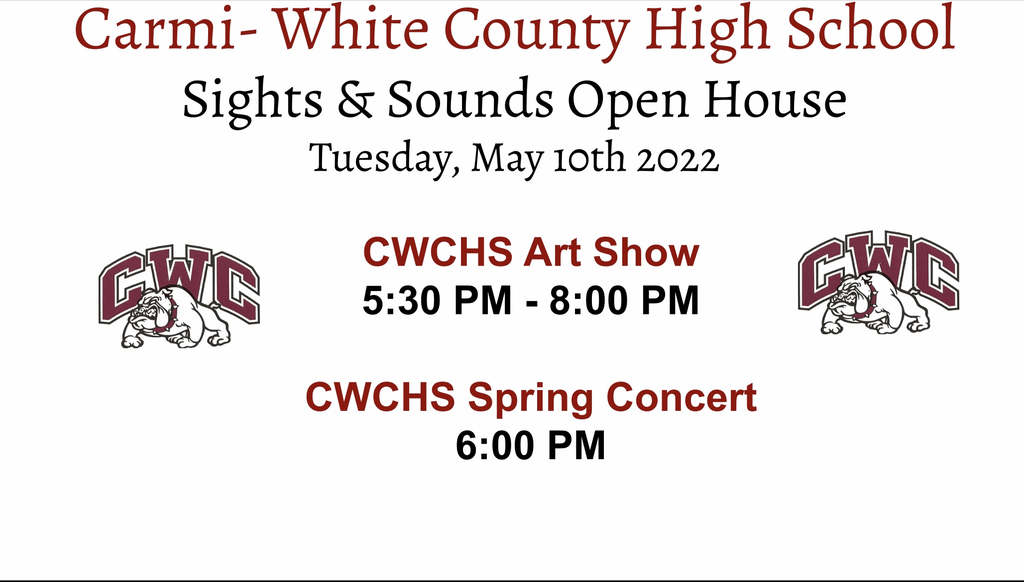 The 57th One Niter opened last night to rave reviews! One more chance to see our talented students! Admission is $10 for adults and $5 for students. #bulldogpride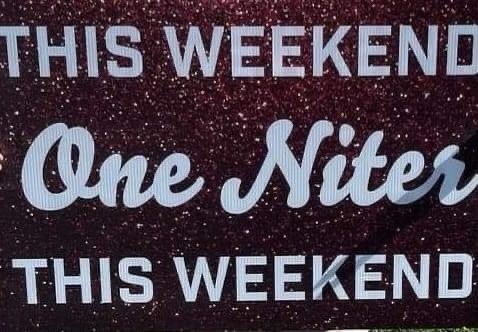 The One Niter is Friday and Saturday at 7:30 pm! Admission for adults is $10 and students are $5. #bulldogpride

Congratulations to CWCHS 2022 Prom Queen and King, Luci Stubblefield and Brody Atteberry!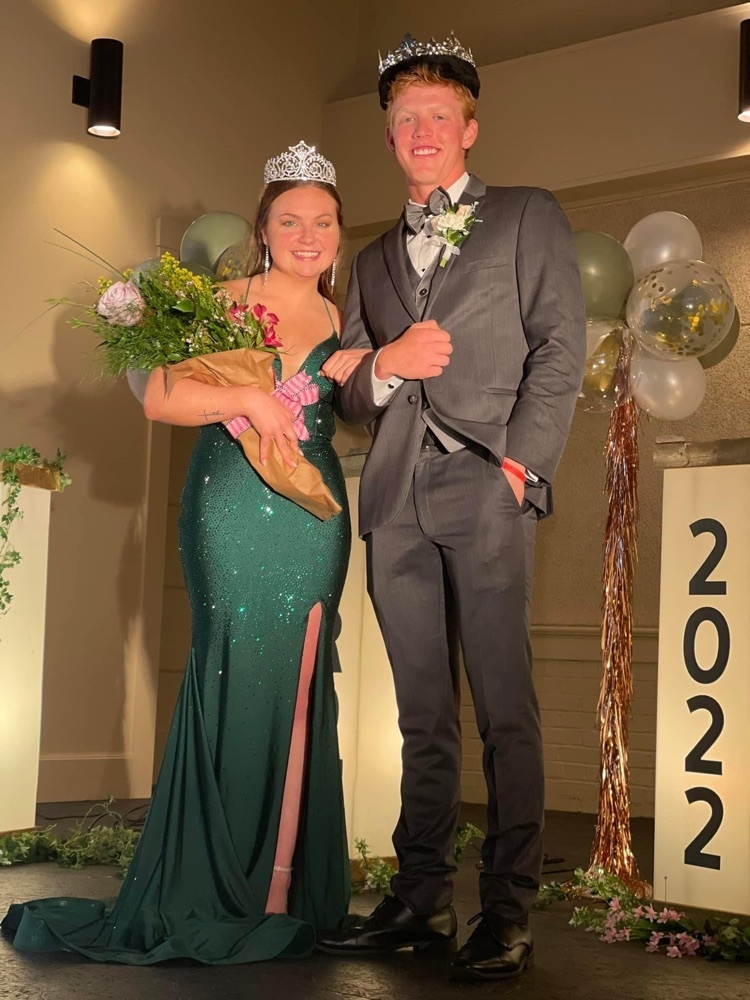 Everything is coming up roses next weekend! Come see the 57th Annual One Niter on May 6th and 7th at 7:30 pm!

Sports for today (4/28) Baseball plays Edwards County today at home at 5:15 pm Softball also plays Edwards County today at home at 4:30 pm Girls track travels to Fairfield for their invitational. #bulldogpride Good Luck Bulldogs! #bulldogpride