7th and 8th Grade Supply Lists for 2023-2024!
Attention JH Girls Basketball players! The following image is a list of Open Gym dates for this summer!
Just a reminder that physicals are required for our student-athlete entering 7th, 8th, 10th, 11th and 12th grades for the 2023-24 School Year. Several of our medical clinics in town will be providing free sports physicals this summer! Wabash Clinic on Oak St will be offering free sport physicals on Tuesday, May 23rd from 1-4 pm. Ferrell Hospital will also have a time for free sports physicals on June 14 from 5-6:30. ALL students entering 6th and 9th grades must have an IDPH school physical. No sports physical is required for 6th and 9th grade student-athletes. Please see the attached flyers for more information!
Good luck to our JH State Track Competitors today! #bulldogbest #sijhsaa
Just a reminder that we will be recognizing our Junior High Athletes tonight at 6 pm in the High School Gymnasium! We will recognize the following sports: Baseball, Softball, 7th and 8th Grade Boys and Girls basketball teams, Cheerleading, Volleyball, Track and Archery
Congratulations to our JH Band and Choir for a great performance tonight at the Sights and Sounds Spring Concert! Our JH art students displayed their amazing talents as well! We are very proud of art and music departments at CWCJHS! #bulldogbest
Tomorrow night is the the Jr/Sr High School Sights and Sounds! Please come and check out the musical and artistic talent we have here at CWCJHS! #bulldogbest
Congrats to Brooke Rahmoeller and Norah Taylor! They will compete in the Junior High State Track Meet on May 13th! Good luck! #bulldogbest
The Junior High Athletic Awards will be held on May 11th at 6:00 pm in the gymnasium. Please contact the office if you have any questions. #bulldogbest
Jr. High Orientation will be held on Tuesday, May 9th at 5:30 in the Jr./Sr. High School Auditorium. This event is for all incoming 7th graders (current 6th graders). Please contact the Jr./Sr. High School office if you have any questions. #bulldogpride #bulldogbest
We are very proud of our 7th grade team for competing in the Brain Games Regionals yesterday! #bulldogbest #bulldogpride
There will be a half-day early dismissal for students on Friday, April 21st for Teacher In-service. #BulldogPride
We want to thank everyone as we adjusted for early dismissal today to ensure the safety of our students, staff, and families. We were notified that not all of our families received the initial phone call and text message along with our social media post. Therefore, we resent the text and phone call to ensure everyone was notified. We are sorry for any issues this caused We always want everyone to be safe and informed. We hope everyone has a great spring break and can't wait to see everyone back on April 10th! #BulldogPride
Due to the threat of inclement weather, Carmi-White County Unit #5 will have a 50-minute early dismissal on today, Friday, March 31st. We want to make sure the safety of all of our students, staff, and families. Dismissal and bus times will be as follows: Lincoln- 2:00 pm Jefferson- 2:00 pm Washington- 215 pm Jr. High-1:57 pm HS- 2:15 pm Please call the school office if you have any questions or need assistance. We want everyone to be safe.
April Breakfast and Lunch Menus!
Freshman Orientation will be held on Tuesday, March 21st at 5:30 pm in the CWCHS Auditorium. This event is for all incoming Freshmen (current 8th graders) and their parents. Please contact the Jr/Sr High School office if you have any questions. #bulldogpride #bulldogbest
Congrats to Johanna Zieren! She won the Wabash Chapter of the DAR essay contest for 8th grade. The topic of this years contest was 'Delegates to the Second Continental Congress'. #bulldogbest #bulldogpride
Volleyball Regionals are this week! Good luck to our team as they compete at Flora! Carmi will play the first round on Thursday at 5:00. #bulldogpride #bulldogbest
The Premier All-Star Basketball Classic at Rend Lake College was held this weekend! We are very excited and proud of our 7th and 8th grade girls that participated! #BulldogBest #bulldogpride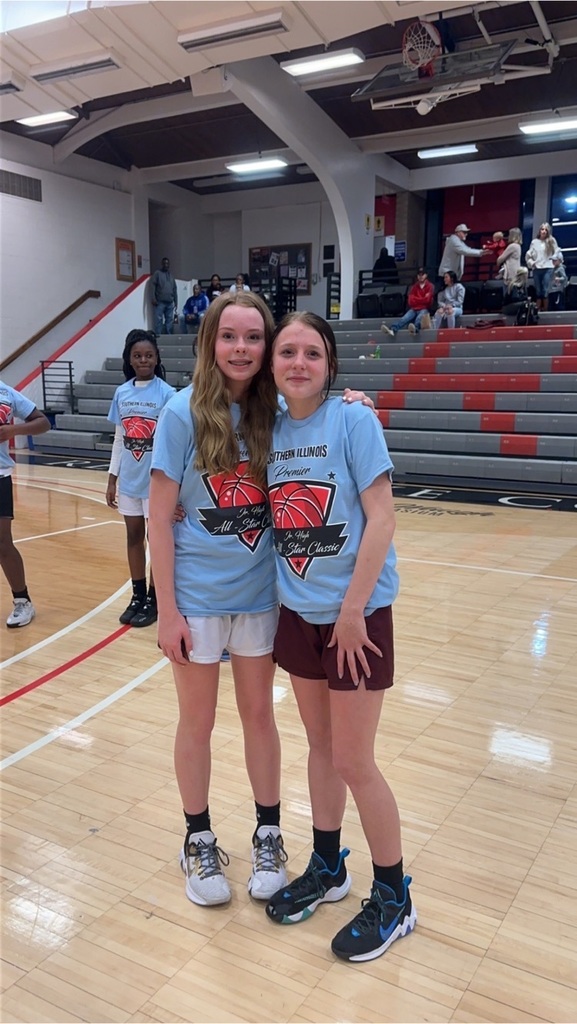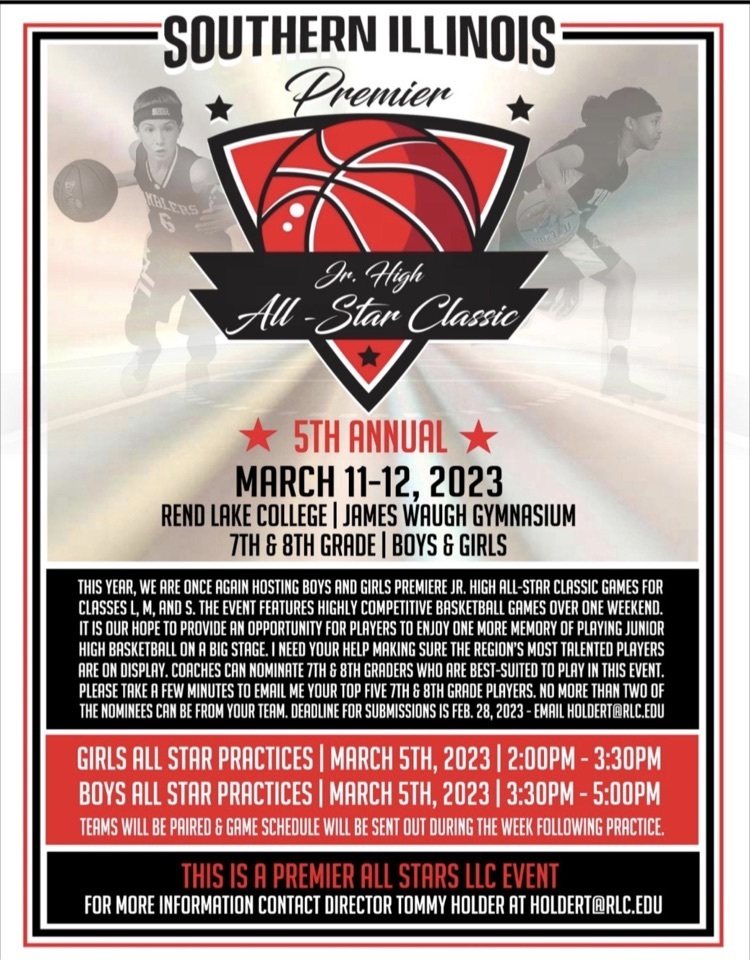 Carmi-White County Jr High School Parent/Teacher conferences will be held Thursday, March 16th from 3:30-6:30pm. Conferences will be held in classrooms in ten minute increments. You can sign up for times to meet with your child's teachers by clicking this link
https://ptcfast.com/schools/Carmi_White_County_Jr_High_School